WELCOME TO INDIAN CHARLIE TV
Welcome to the earliest days of Indian Charlie TV which will have its first airing on Friday, March 26th.
As we have stated in our opening video, we are going to bring you many great stories and interviews from those in the Sport of Kings in a fashion that you may not have seen in the past. Our goal is to have a wide array of interviews with horsemen and women, and all those who work to put on the greatest show on turf.
We will also try to have commentary from informed people in the sport that could help in your handicapping process, and/or just informed conversations that will be timely leading up to big race days.
We will also be covering many of the major horse sales across the country, and try to make it to a lot of racetracks, big & small, that we may have not covered in the past.
So thank you for checking in to www.IndianCharlie.com, and we look forward to seeing you all out there in TV land!
MONDAY JULY 5, 2021
Dewey Harper
The newsletter returns
Tuesday, July 13th!
Indian Charlie in the Barnyard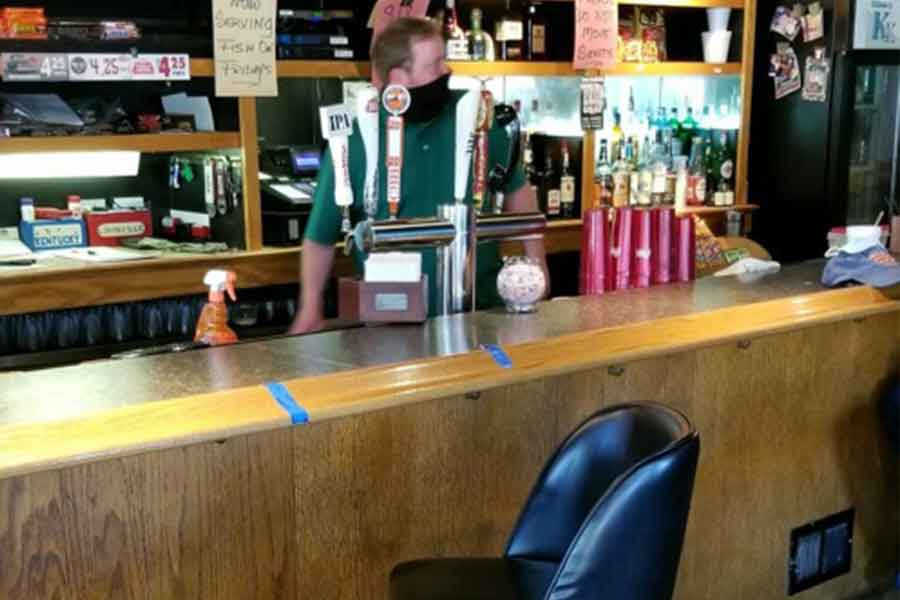 Indian Charlie on a Barstool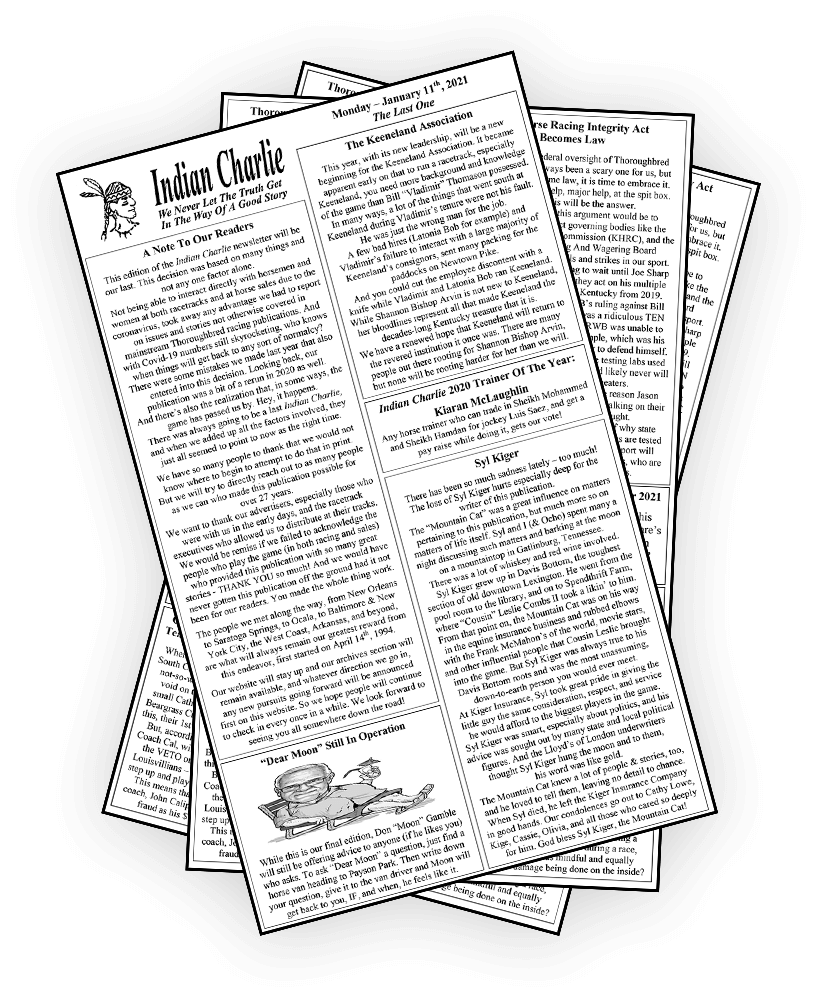 If you'd like to see your ad here, contact us!