Connect with other people buying and selling horse racing memorabilia.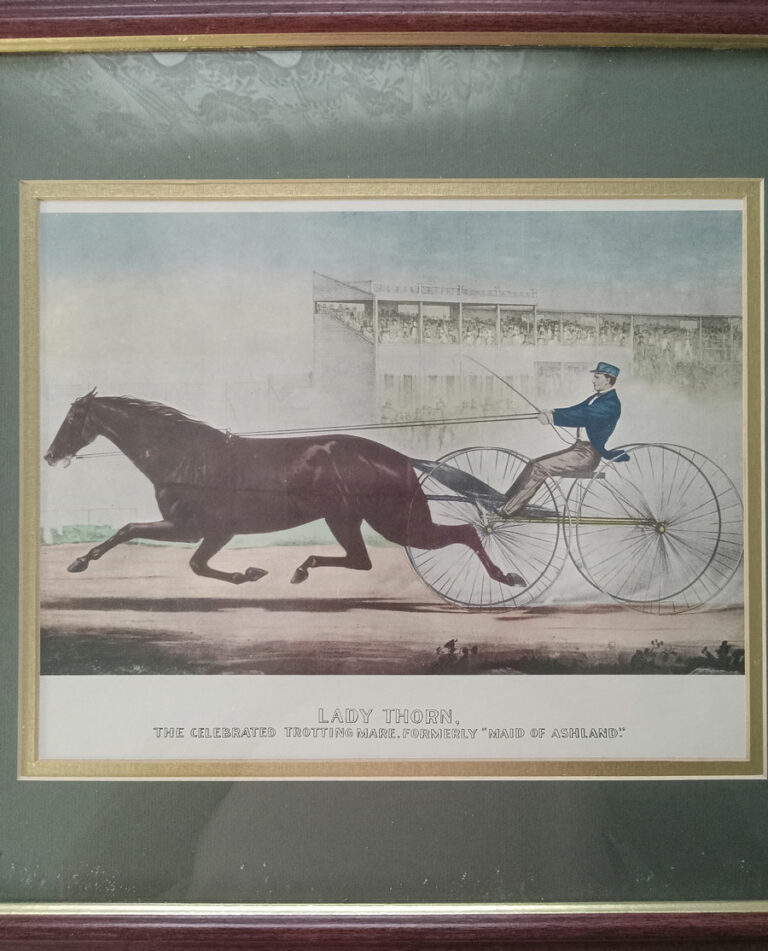 This is an 18″ X 21″ framed and mounted vintage Americana print. Title at bottom – LADY THORN, THE CELEBRATED TROTTING MARE. FORMERLY "MAID OF ASHLAND." The artist was John Cameron (1830-1876) – Original appears to be made in 1866. Research says – "Lady Thorn, is a bay mare, 16 hands and 1 inch high,…
View Item
Have something to put in The Attic?